Our Work
Interactive training, educational games, VR simulations, film & TV transmedia, gamification
Go Back
About InGame
Meaningful Engagement, Behaviour Change, Analytics & Wow Factor
NZ's most experienced gamification team
InGame helps organisations apply gaming's engaging and persuasive powers to training, customer behaviour, marketing and not-for-profit campaigns.
InGame offers a deep understanding of gaming - its psychology, how it aligns with your business goals and the expectations that audiences have.
Gamification is the application of creativity and emotional motivations to incentivise behaviour that supports your business goals. We don't apply creativity for the sake of it. Rather we understand how interactivity and design motivate users to take action and keep coming back.
Our team includes experienced marketers, game systems designers, instructional designers, market researchers along with programmers, artists and animators fluent in the latest technologies.
We've worked with government departments, industry groups and university researchers, made educational games where students successfully taught themselves, increased customer retention rates, doubled the length of time people used an app and safely simulated dangerous situations.
Our Team
Stephen Knightly
Stephen Knightly is New Zealand's most experienced gamification consultant and educational game designer.

As well as being Managing Director of InGame, he is a director of technology and innovation marketing agency Pursuit PR, chairperson of the New Zealand Game Developers Association, a mentor at the Lighting Lab digital business accelerator and advisory board member of AUT University's CoLab multidisciplinary team.
Melanie Langlotz
Melanie has 20 years experience in digital, film and visual effects and now Augmented Reality. She holds a Post Grad Dipl in Entrepreneurship and a Dipl in Business Coaching.

Her augmented reality Magical Park app was a finalist for the NZ Innovation Awards in 2016.
Paul O'Leary
Paul brings communications, marketing and instructional design skills to InGame's projects and is a co-founder of the company. He has worked in communications agencies in Wellington, London, Sydney and Auckland including Ogilvy and Text 100 Text 100 Global Communications. He is also Managing Director of Ingame's sister agency Pursuit PR.

Paul has an LLB / BA from Victoria University of Wellington.
Edwin McRae
Edwin McRae is a scriptwriter, story-editor, and narrative consultant for several hit video games.

Combining his narrative abilities with his experience as an educator, Edwin has become an outspoken advocate for the educational power of games. He has created game-based e-learning units for schools, and run professional development courses for teachers wishing to harness the potential of game-based learning.
Erik Hogan
Erik is an experienced interactive game and application developer, with particular skills in cross-platform development spanning iPhones, iPads, Android phones, responsive websites, VR and AR and 360 film. He has held corporate IT roles for Tai Poutini Polytechnic, MAINZ and developed business systems for government agencies.
Kerry Simpson
Kerry is an experienced 3D and 2D artist. Kerry holds a Graduate Diploma in Creative Tech from the Media Design School and studied at Sydney's prestigious Julian Ashton Art School.

He previously worked in feature films and at Massive, who create artificial intelligence crowd simulations for use in movies such as Lord of the Rings.
Articles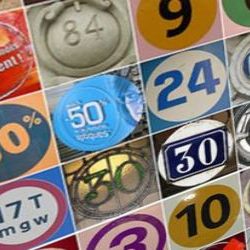 Gamification is not about adding points and badges to your app or website. It's not even about creating games.
While Gartner Research estimates that more than 70% of Global 2000 organisations will have gamification in their marketing mix by 2014, it's still misunderstood. […]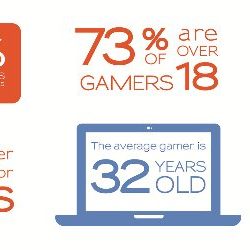 Game playing is a surprisingly mainstream activity. The average game player is 33 and 47% are female (more if you're playing on Facebook or smartphones). […]
Previous
Next